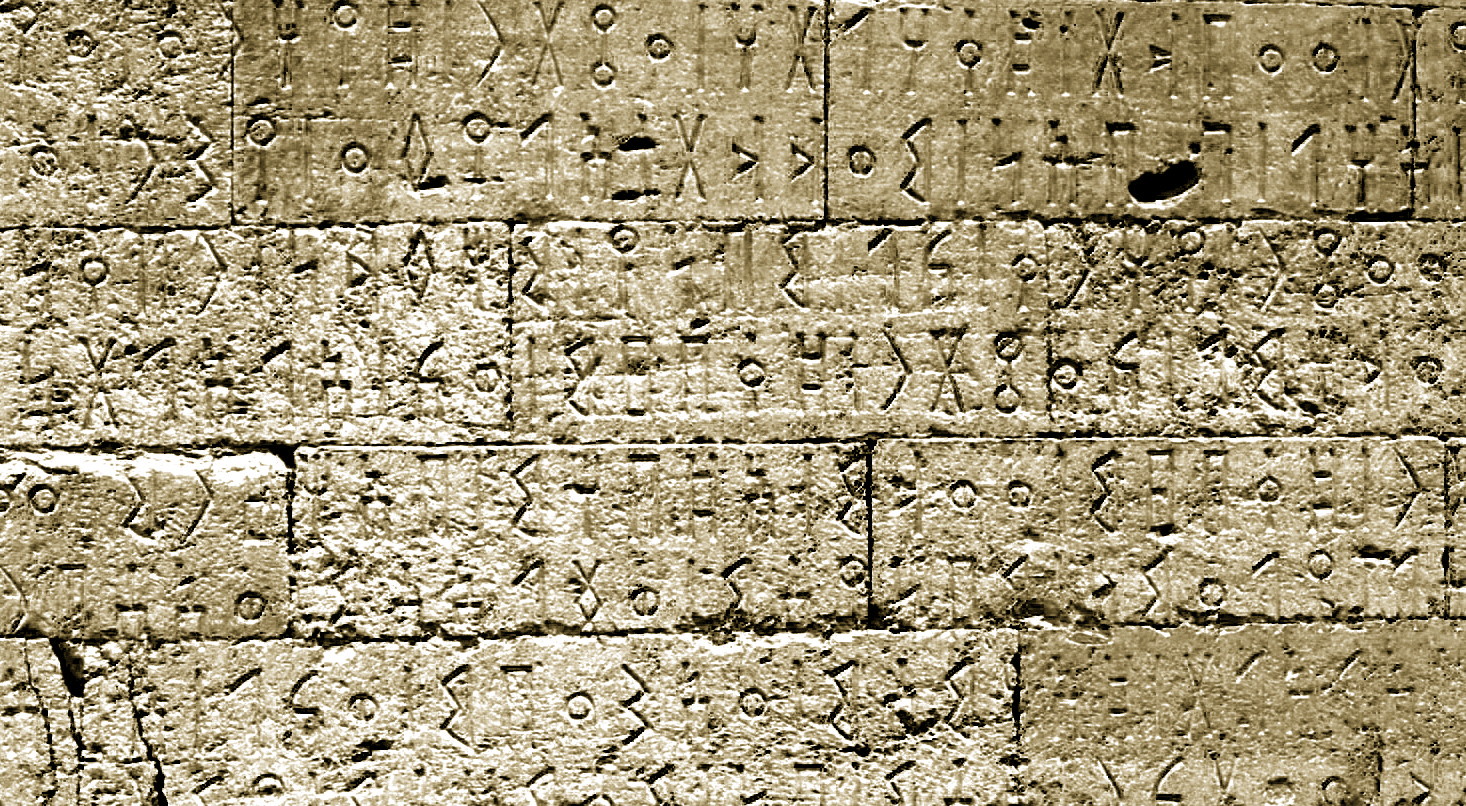 PUBBLICAZIONI CONVEGNI E VIDEO DI PANGEA PROJECT

www.pangeadatabase.it
Pangea Project ha creato un database, con mappa interattiva, in cui saranno inseriti tutti i dati riguardanti i siti archeologici esaminati fino al 2019, dai semplici cumuli di pietre e ossa, ai massi altare e manufatti, ai grandi complessi sacrali.
Sulla mappa interattiva sarà riportato il nome del sito, il luogo in cui si trova, la foto e una breve descrizione.
Cliccando sul sito archeologico scelto, si aprirà la pagina descrittiva dove verranno evidenziate le ricerche svolte sul luogo complete di grafici, foto e video.
Le icone saranno suddivise per categorie e cliccando su una di queste, si aprirà l'elenco di tutti i siti archeologici che ne fanno parte.
Basterà  scegliere il sito che interessa per avere le informazioni dettagliate.
DATABASE
SISTEMA ICONOGRAFICO DELLE TIPOLOGIE
SCIENTIFIC PUBBLICATIONS SB RESEARCH GROUP

Archaeoastronomy at Kanda Geoglyph
Archaeoacoustic analysis of the Pyramid of Bomarzo and the surrounding areas in Lazio(1)
Archaeoacoustic analysis of a dolmen on Mount Freddone – Italy
Archaeoacoustics in archaeology
Archaeoacoustic analysis on Poggio Rota Stone Circle
Archaeoacoustic analysis of Xaghra Hypogeum_Part1
Archaeoacoustic analysis of Xaghra Hypogeum_Part2
Archaeoacoustic analysis of Xaghra Hypogeum_Part3
Definitive Results of Archaeoacoustic Analysis at Alatri Acropolis – Italy_Part1
Definitive Results of Archaeoacoustic Analysis at Alatri Acropolis – Italy_Part2
Fireplace and holy altar in Curiceta at Apuan Alps – Italy_Part1
Fireplace and holy altar in Curiceta at Apuan Alps – Italy_Part2
IL MITREO DI DUINO-AURISINA Trieste
La grotta del Dio Mitrha
Paolo Debertolis, Natalia Tarabella
Il mitreo di Duino, sulle pendici del Monte Ermada, è una grotta carsica frequentata dal neolitico e adattata in Età Romana come luogo di culto del Dio Mithra.
Nella grotta sono stati trovati due rilievi in calcare che raffigurano un giovane che sacrifica un toro in onore del Dio Sole ed un gran numero di monete e lucerne come offerte votive.
Questo luogo sacro è stato collocato nelle vicinanze delle risorgive del fiume Timavo dove, in epoca romana, si veneravano il corso d'acqua divinizzato, Diomede e Saturno.
La grotta  è piuttosto nascosta e rappresenta la parte superiore di una galleria anticamente percorsa dalle acque.
Il suolo della grotta è costituito da terra e pietra. Al di sotto dello strato romano si estende un deposito preistorico che fu intaccato quando la grotta venne adattata a luogo di culto.
Le ricerche di archeoacustica effettuate nel 2019 ( SB Research Group – Pangea Project) in vari punti all'interno della grotta, hanno rilevato frequenze riconducibili al flusso di acqua che scorre nelle profondità del suolo (28Hz/-51dB – 14Hz/-49dB).
ACUSTICA E GEOMETRIA SACRA DEL CAPRIONE
Enrico Calzolari, Natalia Tarabella, Lorenzo Marcuccetti
L'ENIGMA DEI CAVANEI
La tipologia costruttiva dei cavanei è simile ad altre strutture in pietra a secco presenti in varie parti del mondo.
Come ci racconta Enrico Calzolari, prima della guerra nel Caprione erano presenti duecentocinquanta cavanei mentre, ad oggi, né restano non più di quaranta.
E' probabile che siano stati smontati utilizzando le pietre per scopi diversi, senza considerare né la datazione, né la vera funzione che queste strutture potevano avere.
Partendo da proverbi con significati sacrali usati nella zona di Lerici si ipotizza : " il cavaneo sembra assumere il significato del luogo di un arcaico culto alle divinità protettrici del fondo" (Cabano Gino).
"Il culto arcaico dei cavanei richiama anche antichi culti etruschi e romani legati alla pietra manale; credevano che la pietra manale fosse l'entrata del mondo sotterraneo attraverso il quale le anime dei trapassati potevano risalire temporaneamente nel mondo dei vivi ove erano vissuti"(Festo).
In seguito, sono stati studiati due cavanei anche dal punto di vista astronomico ; il cavaneo del Debbio e quello dello Spirito Santo. ( "Penetrazione della luce del sole al tramonto equinoziale in struttura a tholos del promontorio del Caprione, Lerici, La Spezia" Sergio Berti, Simone Marchi, Enrico Calzolari).
("Funzione calendariale e aspetti di geometria sacra nel cavaneo dello Spirito Santo a Lerici,la Spezia" Sergio Berti, Enrico Calzolari).
Le prove acustiche all'interno del cavaneo dello Spirito Santo di Lerici, con il battito delle mani e con la voce, non hanno rilevato nessuna risonanza particolare della struttura (Pangea Project Group).
Le vere origini dei cavanei, considerando che né esistono di varie forme costruiti in periodi e luoghi diversi, non sono ancora ben chiare.
Questi enigmatici manufatti meriterebbero studi molto più approfonditi e una maggiore attenzione da parte dei beni-storici operando una manutenzione che permetta di preservare quelle strutture, ancora presenti nella zona, legate ad una grande conoscenza tradizionale.
SULL'ALI DORATE
Enrico Calzolari, Natalia Tarabella, Lorenzo Marcuccetti
San Lorenzo al Caprione (SP) 17 giugno, 2019
L'AREA MEGALITICA DELLA ROCCA DI CORVAIA (Seravezza)

Natalia Tarabella, Lorenzo Marcuccetti
Versilia, Giugno 2019
SHARDAN LANDS – Water Stone and Sound
SARDINIA 2019
DOLINA DI BUGOMILI Basovizza (TS)
Archaeoacoustics at Dolina of Bogumili
Presentation by professor Paolo Debertolis at the Conference "II International Symposium – Archaeology, Archaeoacoustics and Neuroscience: What kind of relation?", Chamusca, Portugal; May 31 – June 2, 2019. Filming by Nina Earl, music by Tolga Ayıklar. The "Dolina of Bogumili" is placed near Basovizza in the area of Trieste, Italy.
Paolo Debertolis, Natalia Tarabella, Nina Earl, Heikki Savolainen
PEDARA (Catania) 26 giugno 2015
Conferenza sul rapporto esistente tra i siti sacri e l'acqua.
Relazione di corredo agli ultimi risultati ottenuti dall'SBRG all'Argimusco (Montalbano Elicona – ME) che presenta simili aspetti di sacralità.
Presentazione svolta dall'arch. Natalia Tarabella
Evento organizzato da Gaetano Santoro della E.Media S.p.a.
ARGIMUSCO (Montalbano Elicona – ME)  27 giugno 2015
Video realized by Studio Geologi Associati T.S.T. during the visit to the site of Argimusco of arch. Natalia Tarabella, prof. Paolo De Bertolis, dott. Daniele Gullà, dott. Robert Bauval.
Organized by Gaetano Santoro for E. Media
Argimusco, Messina: i segreti dei giganti di pietra del sito archeologico
CONVEGNO ICOMOS FIRENZE 30 novembre 2015
Auditorium al Duomo
Fondazione Romualdo Del Bianco – LIFE BEYOND TOURISM
PANGEA
Ancient Techniques Research Center
WORLD CONFERENCE OF THE TERRACED LANDSCAPE
PANGEA
Padova October 13 to 15 – 2016
ARCHAEOASTRONOMY AT KANDA GEOGLYPH , MACEDONIA
Paolo De Bertolis – Domagoj Nikolic – Natalia Tarabella
December 2016
**Paolo Debertolis, **Domagoj Nikolić, ***Natalia Tarabella
 *Dipartimento di Scienze Mediche, Corso di Archeologia Odontoiatrica, Progetto SB Research Group, Università di Trieste
 **Rochester Institute of Technology, Dubrovnik, Croazia
***SB Research Group, Italia
Riassunto – Questo articolo scientifico estende la nostra precedente ricerca su un tumulo presente a Kanda nella Repubblica di Macedonia dal punto di vista dell'archeoastronomia. In due articoli precedenti, il gruppo di ricerca Super Brain Research Group (SBRG) ha pubblicato le ricerche svolte sullo stesso geoglifo utilizzando metodiche archeoacustiche e verificando l'esistenza di diverse cavità, probabilmente camere sepolcrali, all'interno del tumulo. Questo tumulo è essenzialmente un terrapieno massiccio sulla cui sommità sono presenti due ovali concentrici ed un grande disegno al centro di essi che rappresenta l'immagine speculare della costellazione di Cassiopea. Attraverso l'analisi del simbolismo presente nella dinastia reale macedone e mediante la datazione ottenuta con la valutazione della precessione degli equinozi, abbiamo stabilito che tale geoglifo sembra essere orientato proprio sulla data di nascita di Alessandro Magno. Il preciso allineamento tra il sole, la costellazione di Cassiopea ed il geoglifo fissato proprio sul giorno della nascita di Alessandro Magno nel 356 a.C. suggerisce che sotto tale geoglifo c'è qualcosa in relazione con lui, forse la sua tomba o la tomba di un parente stretto.
Parole chiave – geoglifo, Alessandro Magno, archeoastronomia, archeoacustica.
Questo articolo scientifico sarà pubblicato sul fascicolo di Dicembre 2016 (Volume 4, Numero 2) del Journal of Anthropology and Archaeology (USA), ISSN 2334-2420 (Print Version) 2334-2439 (Online Version).
Potete trovare l'articolo originale in lingua inglese qui.

---
MATERA
The water management system, matrix of the urban fabric.
PETRA
Reconstruction of system of water and terraces planted the Wadi al Mataha.
The restoration of vegetations to create the ecosystem, is the environmental protection against erosion and flaking of the sandstone walls.
The long aqueduct started from the cistern Zurraba and fed the underground dwellings along the Wadi al Mataha to the waterfall and the tank of the Palace Tomb.
INTERVIEW TO ARCHITECT NATALIA TARABELLA AND PROFESSOR PAOLO DE BERTOLIS
ARGIMUSCO (Montalbano Elicona – Messina)
By Daniela Giambersio
HERITAGE FOR PLANET EARTH 2017
ARCHAEOACOUSTICS IN ARCHAEOLOGY
The archaeoacoustics : a new paradigm
Archaeoacoustics is an approach to analyze any archaeological sites that have interesting acoustic characteristics or natural physical phenomena affecting brain activity. It can be used to demonstrate for example sound occurrences incorporated into the design of the ancient structures by the architects. This is not the only application, following an anthropologic approach, archaeoacoustics can explain why during rituals an altered state of mind intensifies the experience. In fact natural phenomena, now scientifily mesuareable, influence the psychological state of the people by inducing mystical states. Over seven years of research in this field we have demonstrated ancient civilisations had some knowledge of this phenomena, through understanding the significance of why specific locations were choosen for buildings such as temples. Using digital recording equipment, it is now possible to record non-audible sound frequency bands. These bands have a direct effect on the human body and mind without a person being aware of the existence of their accompanying mechanical vibrations. Tarabella, Debertolis – Florence,Italy 11-12 March 2017
ARCHAEOACOUSTICS III
Paolo Debertolis, Natalia Tarabella
l.facebook.com/l.php?u=http://www.otsf.org/2017-conference.html&h=ATPVPMkgevqYT3A5s5ujUNB8N3pi9ZoeTglKgQ
HERITAGE FOR PLANET EARTH 2018
FIRMA DEL MEMORANDUM
THE ANCIENT KNOWLEDGE OF SOUND. ARCHAEOACOUSTICS ANALYSIS OF THE PYRAMID OF BOMARZO LAZIO, ITALY
The term "archaeoacoustics" does not simply mean the study of sound in archaeological contexts, but also the study of all physical phenomena in these sites. Using an archaeoacoustic approach it is possible to measure the frequencies of natural sounds and magnetic fields of archaeological sites and to interpret their possible sacred function. In previous research our research group (SBRG – Super Brain Research Group), an interdisciplinary team of researchers from various European countries, has demonstrated in some ancient temples the existence of a relationship between mechanical vibrations or magnetic fields induced by natural phenomena and brain activity. For the pyramid of Bomarzo, an ancient archaeological site in Lazio (Italy), we applied the same standard of research that we have used for several years. It is without doubt that the Bomarzo pyramid area owns typical characteristics of similar sacred sites we have previously examined in other locations. The presence of 14Hz almost everywhere at different volumes in the Bomarzo pyramid area is a feature we have often met with at other sacred sites such as Sogmatar and in Göbekli Tepe in South Anatolia where it was also possible to localize a similar powerful magnetic field as in the Bomarzo pyramid.
Tarabella, Debertolis,Gullà,Romero – Florence,Italy 3-4 March 2018
"HERITAGE FOR PLANET EARTH 2019 – Heritage as a Builder of Peace", Florence, Italy, March 1-3, 2019.
Archaeoacoustic analysis of Poggio Rota Stone Circle, Tuscany, Italy – by SBRG
Pubblicato il 11 mar 2019
Poggio Rota Stone Circle was discovered in recent times (2004) by an Italian researcher Giovanni Feo, an Etruscan civilization expert. The studies conducted at the site, which also involved researchers from Italian universities assumed that the megaliths of Poggio Rota were built towards the middle of the third millennium BC by the Rinaldone civilization (4000-2000 BC). Poggio Rota Stone Circle is the only existing monument of this kind in Italy in good condition. Another the Little San Bernardo Cromlech, in Valle d'Aosta has completely collapsed. An archaeoacoustic approach similar to that used at other stone circles in Portugal was used. We tested this structure to see if any natural sound phenomena or resonance were present, because it is understood that some ancient structures have been specially modeled to influence the mind through the use of sound to create an altered state of consciousness. In previous researches we demonstrated that there is a relationship between mechanical vibrations and brain activity in some ancient temples. The resonance phenomena results of 91Hz obtained by the use of a round drum were of interest, because similar results were also found in Cividale del Friuli Hypogeum in North-Italy and at ancient temples in the UK and Ireland by other researchers. A strong radioactivity inside the stone circle dangerous for human health (until 1,77 µSv/h) was also discovered to be present. – Proceedings in 21th International Conference and Assembly of the Experts of the Foundation Romualdo Del Bianco "HERITAGE FOR PLANET EARTH 2019 – Heritage as a Builder of Peace", Florence, Italy, March 1-3, 2019.
POGGIO ROTA STONE CIRCLE, Tuscany
DOLINA OF BUGOMILI, Basovizza
DOLINA DI BUGOMILI Basovizza (TS)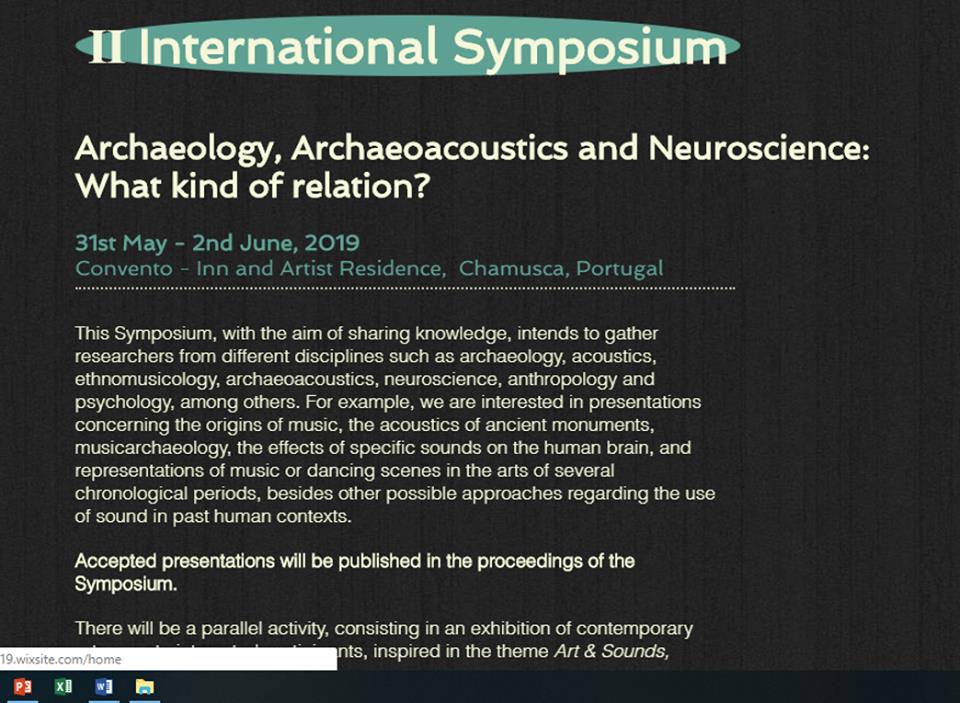 Sunday, 2nd of June
10:00
Natalia Tarabella
(PANGEA – Ancient Techniques Research Center; Super Brain Research Group)
Archaeoacoustics at Dolina of Bogumili, Trieste, Italy.
Seravezza, 12 giugno 2019
CONTRATTO DI FIUME DEL TORRENTE SERRA
… PER IL TERRITORIO, PER LA COMUNITÁ, PER LE GENERAZIONI FUTURE …
LA FIRMA :